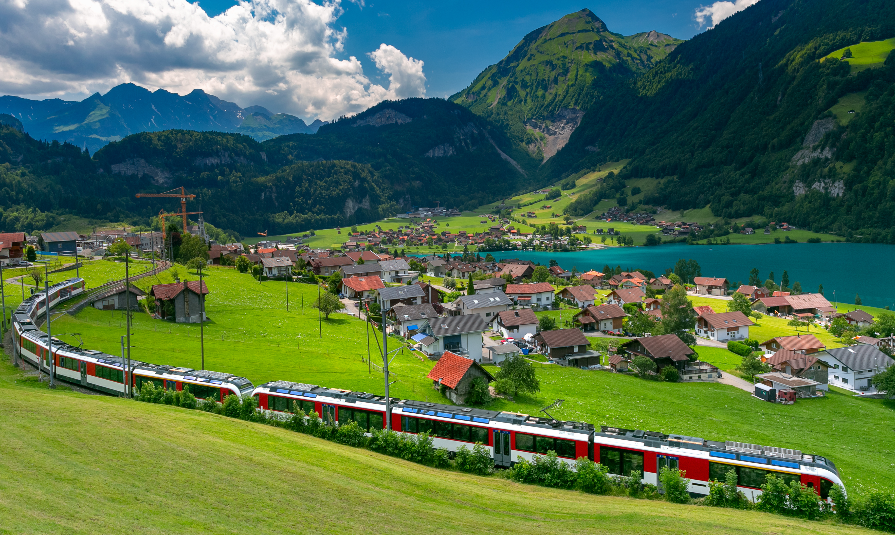 Age Requirement
10 - 65 yrs
Best Season
Spring/early summer or early fall
Recommended For
Youth
Family/Kids
Senior
Solo
Couple
Holiday Activities
Sightseeing
Religious Sites
Boat Hire
Dinner Show
Museum
Walking Tour
Romantic
OVERVIEW
The four major cities of Switzerland are typically included on a tour of the capitals in the country: Geneva, Lucerne, Bern, and Zurich A tour of the Swiss capitals is a diverse and fascinating experience due to the distinctive character, history, and attractions of each city.
Bern, Switzerland's capital, is famous for its charming Old Town, one of UNESCO's World Heritage Sites. The famous Zytglogge clock tower and the Bern Bear Park, which is home to several live bears, are also located in the city.
Zurich, Switzerland's largest city, is a financial and commercial hub with a rich cultural and artistic heritage. Zurich's Old Town, the Fraumünster Church with its renowned stained-glass windows, and the Kunsthaus Zurich art museum are among its highlights.
Geneva, Switzerland, is known for its cosmopolitan atmosphere and international organizations like the United Nations and the International Red Cross. It is in the French-speaking region of Switzerland. The Jet d'Eau fountain, the Old Town, and the Palace of Nations are among Geneva's most popular tourist attractions.
Lucerne, situated in focal Switzerland, is known for its beautiful area on Lake Lucerne and its all-around protected Old Town. Lucerne's highlights include the Chapel Bridge, the Lion Monument, and the Swiss Transport Museum.
Interlaken, renowned for its breathtaking natural beauty and outdoor activities, and St. Moritz, a chic ski resort town in the Swiss Alps, may also be included on a tour of the Swiss capitals.
A tour of the Swiss capitals is a great way to see the country's best features and provides a glimpse into its diverse culture, history, and natural beauty.
Age Requirement
10 - 65 yrs