Swiss Alps Adventure 7Days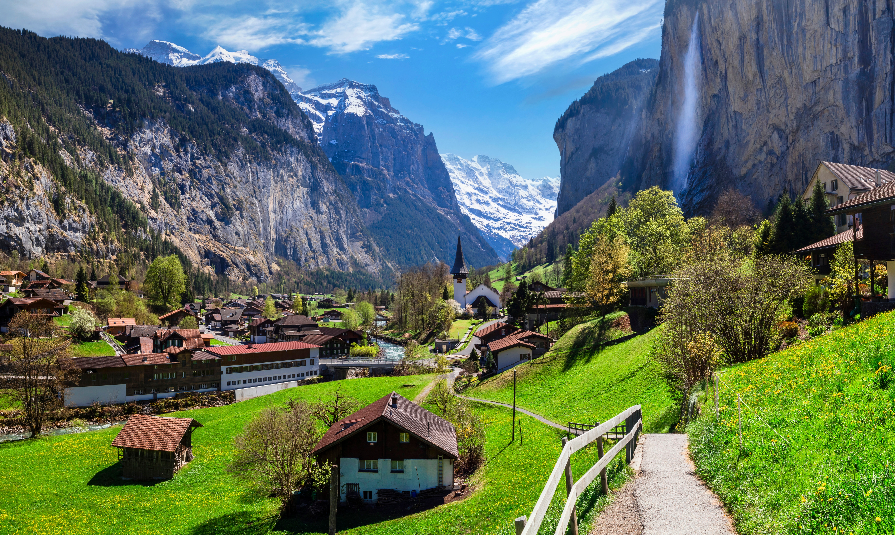 Age Requirement
10 - 65 yrs
Best Season
Spring/early summer or early fall
Recommended For
Couple
Senior
Youth
Solo
Family/Kids
Holiday Activities
Religious Sites
Walking Tour
Welcome Packs
Museum
Sightseeing
Shopping
Dinner Show
OVERVIEW
There are a lot of exciting things to do in Switzerland's Swiss Alps, like mountain biking, paragliding, ice climbing, hiking, skiing, and snowboarding. The Swiss Alps gloat probably the most gorgeous scenes on the planet, with taking-off tops, rich green valleys, gleaming lakes, and flowing cascades.
The absolute most well-known objections for experience in the Swiss Alps incorporate Zermatt, Verbier, Interlaken, Grindelwald, and St. Moritz. With miles of challenging runs for all levels, Zermatt, at the foot of the Matterhorn, is a mecca for skiing and snowboarding enthusiasts. With over 400 kilometres of slopes and a vibrant après-ski scene, Verbier is a ski and snowboard resort of international renown. With activities like skydiving, bungee jumping, and white-water rafting, Interlaken is a popular destination for thrill seekers. Another popular ski resort is Grindelwald, which has a variety of slopes for skiers of all levels. Lastly, St. Moritz is a fashionable ski resort town with numerous opportunities for winter sports like skiing and snowboarding.
The Swiss Alps have a number of hiking trails, including the well-known Haute Route, which takes hikers from Chamonix, France, to Zermatt, Switzerland, during the summer. Trails for mountain biking range from easy rides through valleys to difficult ones over high mountain passes.
Overall, outdoor enthusiasts can find a wide range of activities in the Swiss Alps to suit their interests and levels of experience. The Swiss Alps have something for everyone, from a relaxing getaway to an adrenaline-pumping adventure.
Age Requirement
10 - 65 yrs