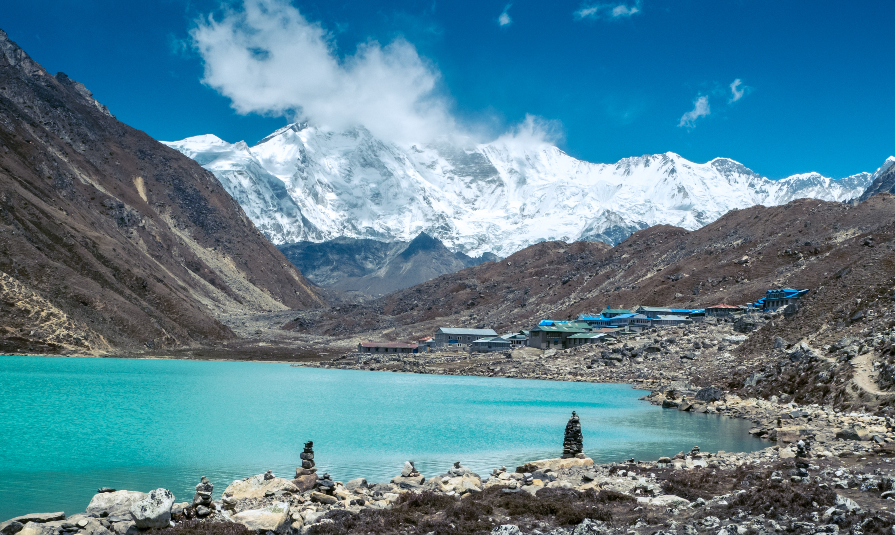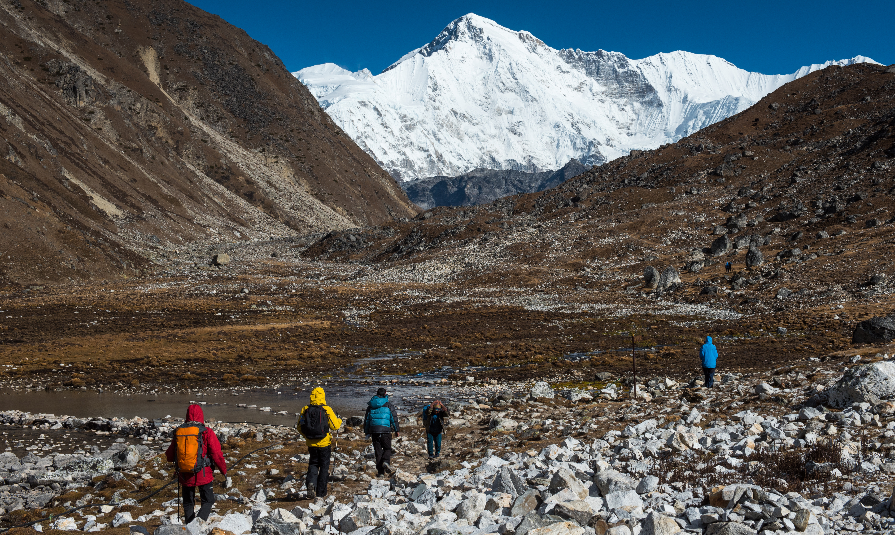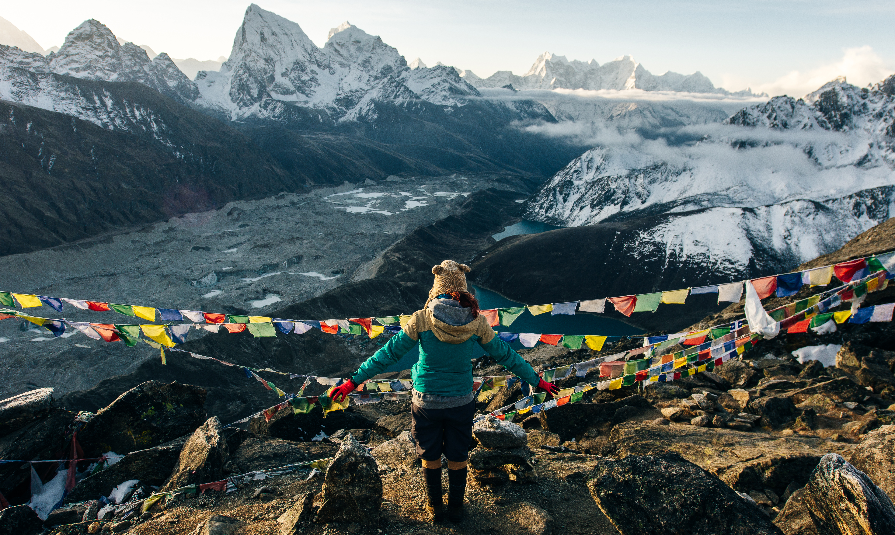 Age Requirement
12 - 75 yrs
Best Season
March-May and September-october
Recommended For
Family/Kids
LGBT+
Senior
Couple
Youth
Solo
Holiday Activities
Scenic Flight
Ice Trekking
Confirmed departure
Walking Tour
OVERVIEW
The Gokyo Lakes and Gokyo Ri Trek is a 14-day journey that takes you through the captivating Gokyo lakes and Gokyo Ri, which is an extraordinary viewpoint to witness the breathtaking scenery of Mt. Everest and other Himalayan peaks. Commencing in Kathmandu, where we explore various UNESCO World Heritage Sites, this trek is an unconventional option in the Everest region. It allows you to explore the mesmerizing turquoise Gokyo Lakes and Gokyo Ri, which offer incredible views of the Himalayan peaks. Along the way, you can also witness the colossal Ngozumpa Glacier and the picturesque Gokyo Valley from Gokyo Ri.
The Gokyo Lakes and Gokyo Ri trek is perfect for those who prefer to trek in the Everest region without the physical strain of reaching Everest Base Camp or crossing high passes in the area. This trek is designed for travelers who desire to experience something new in the Everest region.
Highlights of the Gokyo and Gokyo Ri trek
Stroll alongside the tranquil emerald lakes and enjoy their calmness.
Witness the spectacular views of Everest from Gokyo Ri.
Experience wonders at the vastness of the Ngozumpa Glacier and the breathtaking Gokyo Valley.
Take an exciting flight to Lukla, which is considered one of the most daunting airports in the world.
Delight in the magnificent sights of the Himalayas, featuring Everest and more, from Gokyo Ri.

Age Requirement
12 - 75 yrs