Cairo,Luxor,Aswan & Abu Simbel 7 Days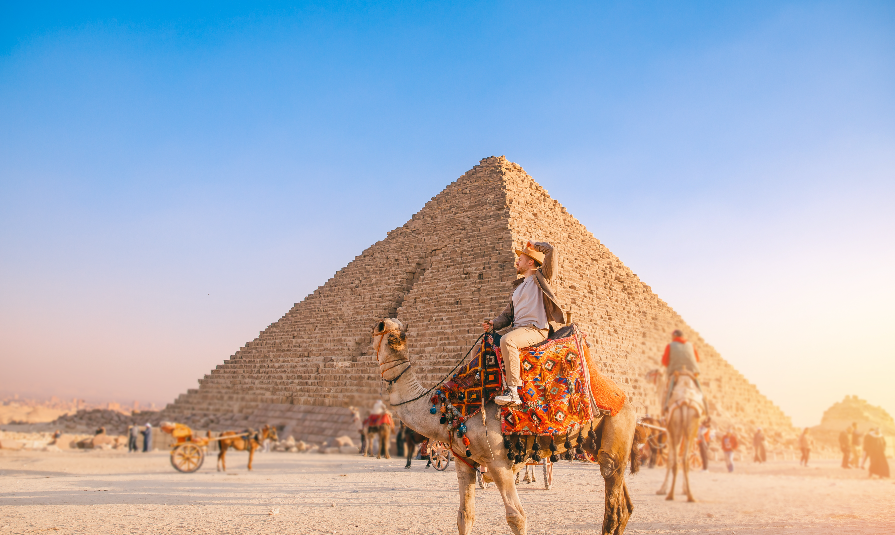 Age Requirement
10 - 65 yrs
Recommended For
Youth
Solo
Family/Kids
Couple
Senior
Holiday Activities
Temples
Museum
Sightseeing
Camel Ride
Religious Sites
Walking Tour
Nightlife
Dinner Show
OVERVIEW
Egypt is a country in North Africa that is famous for its ancient history and famous landmarks like the Nile River, the Sphinx, and the Pyramids of Giza. These historic sites, as well as other notable locations like Luxor, Aswan, and Cairo, are frequently included on a tour of Egypt.
The Karnak Temple Complex, with its impressive columns and statues, and the Valley of the Kings, where many ancient Egyptian pharaohs were buried, are both located in Luxor. Aswan is known for its vibrant Nubian culture, traditional markets, and the nearby Philae Temple. It is on the Nile River.
Cairo, Egypt's capital, is a bustling metropolis with the Egyptian Museum, home to numerous ancient artefacts and treasures, and the Cairo Citadel, a medieval fortress with stunning city views.
Egypt's beautiful beaches, world-class diving spots in the Red Sea, and delectable cuisine, including traditional dishes like koshari, falafel, and shawarma, are just a few of the many attractions for tourists.
Overall, a trip to Egypt is a great way to see the country's beautiful landscapes, vibrant culture, and rich history.
Age Requirement
10 - 65 yrs